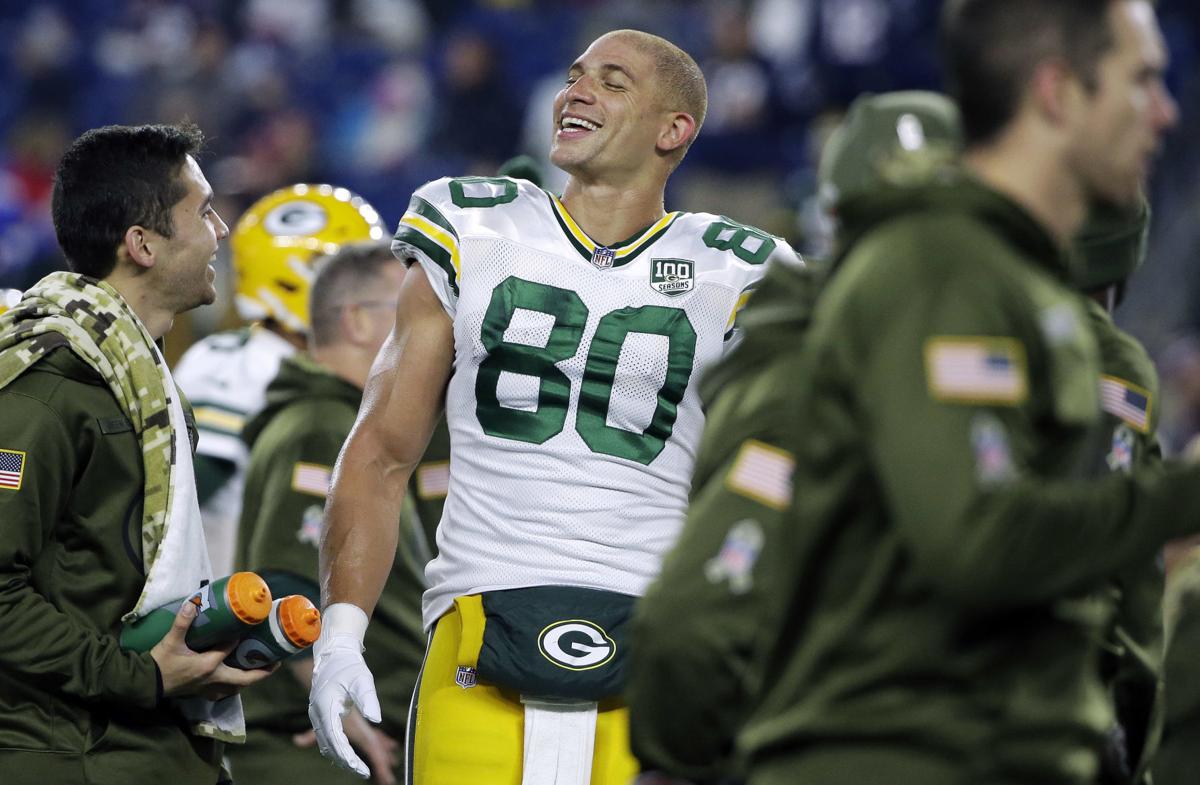 Jimmy Graham shares complex emotions scoring late TD vs. Saints originally appeared on NBC Sports Chicago.
The Bears' Wild Card loss to the Saints was a frustrating finish to the 2020 season for all involved. So when Jimmy Graham scored the Bears only touchdown of the game as time expired, and simply kept running into the tunnel as opposed to heading back to the field.
It was almost a little comic relief. However the moment was more emotional for Graham who started his career with five incredible seasons in New Orleans UFA.
"You know, I've a lot of history there," Graham said on NBC Sports Chicago's "Countdown to Kickoff" show. "I guess I haven't even really spoken about being trade before, so that still sticks with me every day.
To go there and to play them in the playoffs, and then all the work that I put into the offseason, and all the work we had done to even make the playoffs, with our backs against the wall and everyone denying us, I was just exhausted."
But for Graham, who enjoyed a resurgent season of sorts in Chicago, there were more emotions wrap up in that touchdown celebration snub.
"I hate losing, and I hate losing in the playoffs," Graham said. "You know, I've played in a lot of games over my career. But that feeling and that disappointment, it never gets easier. For me, a guy who just cares about winning rings, to make it to a game on (Super Bowl) Sunday is everything for me."
Graham drafted by the Saints in 2010, just a few months after New Orleans won Super Bowl XLIV.
"So, you know, I just hurting," Graham said. "It's always difficult when you know you're not going to be playing next Sunday. You know you don't have a chance to win."